Posts for: September, 2020
By Crystal Falls Dental
September 20, 2020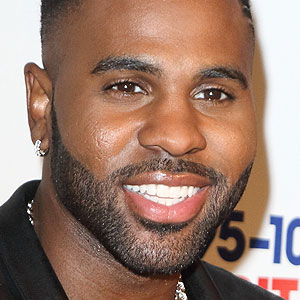 We're all tempted occasionally to use our teeth in ways that might risk damage. Hopefully, though, you've never considered anything close to what singer, songwriter and now social media persona Jason Derulo recently tried in a TikTok video—attempting to eat corn on the cob spinning on a power drill. The end result seemed to be a couple of broken front teeth, although many of his followers suspected an elaborate prank.
Prank or not, subjecting your teeth to "motorized corn"—or a host of other less extreme actions or habits—is not a good thing, especially if you have veneers, crowns or other dental work. Although teeth can withstand a lot, they're not invincible.
Here, then, are four things you should do to help ensure your teeth stay healthy, functional and intact.
Clean your teeth daily. Strong teeth are healthy teeth, so you want to do all you can to prevent tooth decay or gum disease. Besides semi-annual dental cleanings, the most important thing you can do is to brush and floss your teeth daily. These hygiene tasks help remove dental plaque, a thin biofilm that is the biggest culprit in dental disease that could weaken teeth and make them more susceptible to injury.
Avoid biting on hard objects. Teeth's primary purpose is to break down food for digestion, not to break open nuts or perform similar tasks. You should also avoid habitual chewing on hard objects like pencils, nails or ice to relieve stress. And, you may need to be careful eating apples or other foods with hard surfaces if you have veneers or composite bonding on your teeth.
Wear a sports mouthguard. If you or a family member are regularly involved with sports like basketball, baseball/softball or football (even informally), you can protect your teeth from facial blows by wearing an athletic mouthguard. Although you can obtain a retail variety in most stores selling sporting goods, a custom-made guard by a dentist offers the best protection and comfort.
Visit your dentist regularly. As mentioned before, semi-annual dental cleanings help remove hidden plaque and tartar and further minimize your risk of disease. Regular dental visits also give us a chance to examine your mouth for any signs of decay or gum disease, and to check on your dental health overall. Optimizing your dental health plays a key part in preventing dental damage.
You should expect an unpleasant outcome involving your teeth with power tools. But a lot less could still damage them: To fully protect your dental health, be sure you practice daily oral care, avoid tooth contact with hard objects and wear a mouthguard for high-risk physical activities.
If you would like more information on caring for your cosmetic dental work, please contact us or schedule a consultation. To learn more, read the Dear Doctor magazine articles "Porcelain Veneers" and "An Introduction to Sports Injuries & Dentistry."
By Crystal Falls Dental
September 10, 2020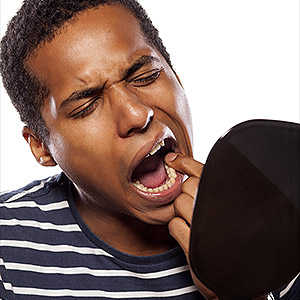 Do you remember when one of your baby teeth began to wiggle? You knew it wouldn't be long before it came out, followed by a little something from the "tooth fairy" under your pillow.
Those were the days! But a loose permanent tooth is something else entirely: Often a sign of advanced periodontal (gum) disease, you may be on the verge of losing the tooth forever.
This sad affair begins with dental plaque, a thin biofilm found on tooth surfaces and the ideal haven for oral bacteria that can trigger a gum infection. You might not notice such an infection in its early stages, other than a few initial signs like gum redness, swelling, or bleeding. If these occur, it's imperative you seek treatment promptly.
Without treatment, the infection can spread below the gum line, weakening gum attachments to teeth (which actually hold teeth in place) and eventually doing the same to underlying bone. All of this damage can lead to a tooth becoming loose and eventually falling out.
But it's not inevitable a loose tooth will eventually be lost, though it may require long-term efforts to save it. We may first need to do a bite adjustment, which will often allow a tooth to decrease its mobility. If the mobility has not been reduced enough, we may recommend stabilizing the teeth through splinting: These are techniques used to join the loose tooth to more stable teeth, usually with a thin strip of metal or other dental material.
We'll also need to treat the underlying cause, which in the case of gum disease requires aggressive plaque removal. Our goal is to manually remove all plaque and tartar (calcified plaque) deposits, particularly below the gum line. It may also require surgery to fully access deep pockets of infection. But once we remove the offending plaque, the gums can begin to heal.
The best strategy, though, is to avoid gum disease altogether. You can substantially lower your infection risk by brushing and flossing daily and getting a dental cleaning every six months. Dental visits also allow us to check your gums for any signs of infection that might require prompt action.
A loose tooth for a kid is a cause for celebration. It's the exact opposite for an adult loose tooth. Taking care of your gums with daily hygiene and receiving prompt treatment for any emerging infection could help you avoid it.
If you would like more information on treating gum disease, please contact us or schedule an appointment for a consultation. You can also learn more about this topic by reading the Dear Doctor magazine article "When Permanent Teeth Become Loose."