Posts for: February, 2021
By Crystal Falls Dental
February 19, 2021

Dental patients have amazing options for tooth replacement. Dental implants, for example, can replace the entire tooth, root and crown, giving patients a new tooth nearly as good as the old one.
Nearly—but not exact. Even implants can't match the full benefits of a natural tooth, including one in less than perfect shape. Our first goal as dentists, then, is to save a diseased tooth if at all practical before considering replacing it.
That often involves a root canal treatment to address decay threatening a tooth's interior. The procedure requires drilling into the tooth to access its innermost pulp, cleaning out the pulp and root canals, and then filling the empty spaces. Since all dentists are trained in basic root canal treatment, your general dentist may be able to perform it.
But some dental situations call for more advanced endodontics, the dental specialty for treating disease and other problems inside a tooth. So, in what situations would you see an endodontist?
When your dentist refers you. Your dentist wants you to receive the level of treatment necessary to save your tooth. After examination, they may determine your situation would be better served by the advanced training, equipment and techniques (including surgery) of an endodontist.
When your tooth has complications. Patients often need an endodontist when existing factors complicate treatment of advanced tooth decay. A patient may have dental pain that's difficult to pinpoint, requiring the diagnostic resources of an endodontist. It's also common for a tooth's root canal network to be highly intricate, and which respond better to treatment with specialized endodontic tools and techniques.
When root canal treatment fails. Most root canal treatments are successful in protecting the tooth from further infection. That said, it's still possible for a root-canaled tooth to become re-infected or develop more problems. Again, an endodontist and their "tool chest" re-treating a root-canaled tooth may be the best option for saving it.
You also don't have to wait for a referral—you can see an endodontist if you believe they would be best to treat your decayed tooth. You can find one near you by visiting an online endodontist directory at www.aae.org/find. An endodontist may be the lifesaver your diseased tooth needs.
If you would like more information on saving a tooth through endodontic treatment, please contact us or schedule an appointment for a consultation.
By Crystal Falls Dental
February 09, 2021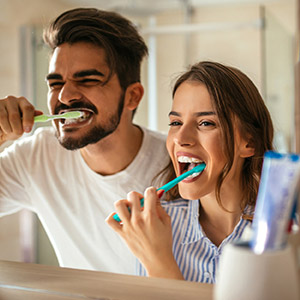 Tooth decay is a destructive disease that could rob you of your teeth. But it doesn't appear out of nowhere—a number of factors can make it more likely you'll get cavities.
But the good news is you can be proactive about many of these factors and greatly reduce your risk of tooth decay. Here are a few questions to ask yourself to point you in the right direction for preventing this destructive disease.
Do you brush and floss every day? A daily habit of brushing and flossing removes buildup of dental plaque, a bacterial film on teeth that's the top cause for tooth decay and periodontal (gum) disease. Hit or miss hygiene, though, can greatly increase your risk for developing a cavity.
Do you use fluoride? This naturally occurring chemical has been proven to strengthen tooth enamel against decay. Many locations add fluoride to drinking water—if your area doesn't or you want to boost your fluoride intake, use toothpastes, mouthrinses or other hygiene products containing fluoride.
Do you smoke? The nicotine in tobacco constricts blood vessels in the mouth so that they provide less nutrients and antibodies to the teeth and gums. Your mouth can't fight off infection as well as it could, increasing your risk of dental diseases like tooth decay.
Do you have dry mouth? This isn't the occasional bout of "cotton mouth," but a chronic condition in which the mouth doesn't produce enough saliva. Saliva neutralizes mouth acid, so less of it increases your risk for decay. Chronic dry mouth can be caused by medications or other underlying conditions.
Do you snack a lot between meals? Sugary snacks, sodas or energy drinks can increase oral bacteria and acidity that foster tooth decay. If you're snacking frequently between meals, your saliva's acid neutralizing efforts may be overwhelmed. Coordinate snacking with mealtimes to boost acid buffering.
You can address many of these questions simply by adopting a daily habit of brushing and flossing, regular dental cleanings and checkups, and eating a healthy, "tooth-friendly" diet. By reducing the risk factors for decay, you can avoid cavities and preserve your teeth.
If you would like more information on preventing tooth decay, please contact us or schedule an appointment for a consultation. You can also learn more about this topic by reading the Dear Doctor magazine article "Tooth Decay: How to Assess Your Risk."